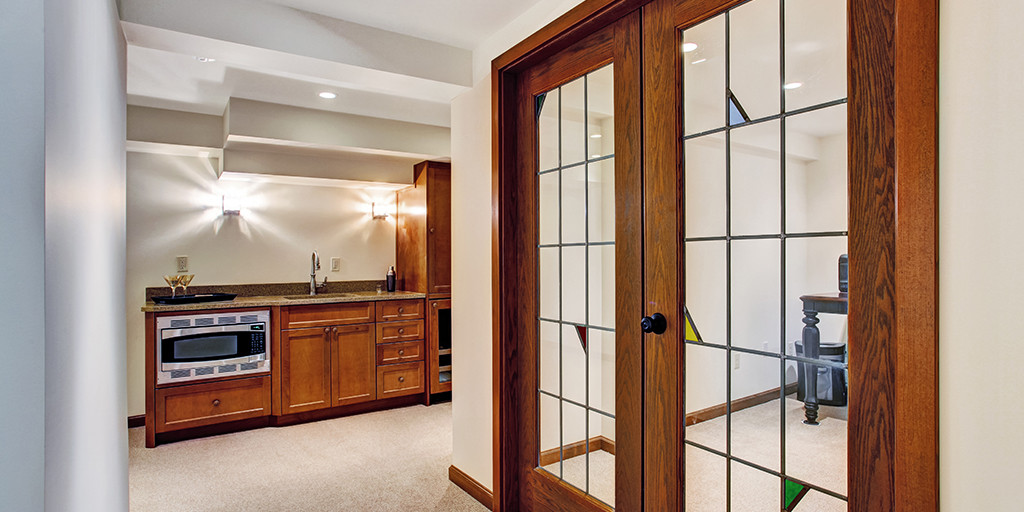 It takes a special touch to change a house into a home; classy interior design, wise decoration choices, the ability to spread your personality around wherever possible but above all else: professional, affordable and well-respected craftsmanship for the bigger jobs.
Have you ever considered installing some classy French doors in your Brighton home? Then you've come to the right place!
Here at Sash Windows Brighton, we offer a huge array of different interior and exterior doors, with an unrivalled diversity when it comes to style.
Why French Doors Over Some Other Styles and Types?
A key problem (if it can be called a problem) that we hear from our customers is that with so much choice on offer, they never know which type, style or version of a particular door product to opt for. You may then be wondering, why should I choose French doors over something else?
Most homeowners choose French doors in order to strike a balance with their home. Some openings in contemporary Sussex houses are far too small to accommodate fancy, exuberant  sliding patio doors or bifold doors; but simultaneously need something a bit more exotic than a simple, regular door design.
French doors offer a handy compromise for houses stuck in this quandary – they allow house owners to dabble in something attractive and bit more unusual, whilst still having a practical, efficient doorway in their home.
Our French doors come in a variety of styles, whether this means a weather proof, heat efficient exterior door leading out to your garden, or something more internal like a kitchen to dining room doorway, or a French door bridging the gap to your conservatory – we offer it all.
Of course, a major concern with French doors – given that they are filled with small windows – is that of safety. You rest assured that every Sash Windows Brighton French door is designed and installed with safety and robustness in mind. Every style of door comes with a multipoint locking system if external, and can allow for additional deadlocks or bolt locks, for added peace of mind.
But Don't Just Listen to us; Why Not Ask Some Past Customers?
It's all very well for us to pontificate about our fantastic products without any proof, so why not take some inspiration from past Sash Windows Brighton customers?
Jenny G, for example, says 'Every time we've called out the guys from Sash Windows Brighton, we've had a great service. We're now considering having our full property renovated… there's only one company we'll turn to, to do the job'.
Or Omid B, who praised us for our top-tier renovation and repair work; 'We moved into a new property, and it was a mess… the team at Sash Windows Brighton came and had a look… They did a fantastic job of making everything look like new, with the same style.'
When you hire us, you're not simply getting a French door retailer; you're getting the full, dedicated, customer centric package – maintenance, repairs, replacements; it's all within our wheelhouse!
If you're still ruminating over which doors to get, or trying to decide if French doors could be the saviour your home décor needs, then don't hesitate to phone us up to day. We're only too happy to give some well-meaning advice, or to provide a free quote so you can begin planning your exciting home renovation!